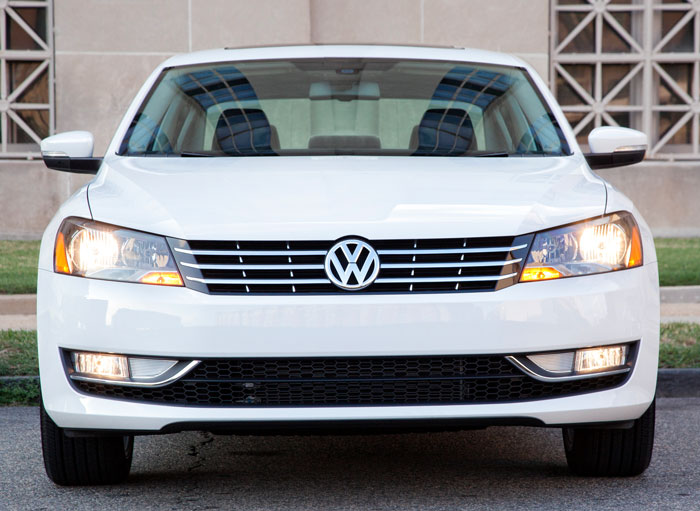 Everything You Need to Know About the VW Emissions Lawsuit
The Volkswagen emissions lawsuit has been dominating headlines in recent months. Maybe you're out of the loop with the emissions lawsuit. Or maybe you just want to learn more about it. In any case, we're here to tell you everything you need to know about the VW emissions lawsuit.
Background to the VolksWagen Emissions Lawsuit
The Volkswagen emissions lawsuit is the biggest disaster Volkswagen has faced in its entire company history. Stocks are down. Sales figures have been sliced in half. And customers are getting angry and distrustful. How did it all start?
Volkswagen was caught cheating on its diesel emissions tests in America. All vehicles sold in America must meet certain federal and state emissions standards. Volkswagen was found to have cheated on those standards by installing a so-called "defeat device" in approximately 500,000 Volkswagen and Audi vehicles sold in the United States since 2009.
As a result, Volkswagen is facing billions of dollars of fines from America and billions more possible settlements from lawsuits with customers.
Volkswagen will also likely have to compensate owners of diesel cars equipped with emissions-rigged software. Some even believe that Volkswagen will have to buy back these cars altogether.
Volkswagen is also the subject of a criminal investigation and several separate state investigations.
In addition to installing the devices on 500,000 vehicles across America, Volkswagen has admitted to installing the devices on 11 million vehicles sold around the world.
What is the "Defeat Device" Behind the Lawsuit?
The "defeat device" probably isn't as exciting as you think: the "device" is simply a few lines of code hidden within Volkswagen and Audi vehicles. These lines of code alert the vehicle when an emissions test is taking place, then artificially restrict emissions to prevent the vehicle from exceeding the legal limits.
Volkswagen Diesels Emit 10 to 40 Times the Legal Limit of Nitrogen Oxide
Volkswagen didn't just rig the emissions tests to beat its competitors: the company appeared to rig the emissions tests because it needed to cheat to comply with US law.
According to the Environmental Protection Agency, Volkswagen diesels emit 10 to 40 times the legal limit of nitrogen oxide.
Volkswagen Buyers Paid $1,000 to $7,000 More for "Clean Diesel" Vehicles
One of the biggest problems with Volkswagen cheating eon emissions tests is that buyers paid a significant premium for their Volkswagen vehicles.
Specifically, Volkswagen buyers who purchased 2009 to 2015 model year Clean Diesel vehicles paid a premium anywhere from $1,000 to $7,000.
This premium was paid despite the fact that the cars were equipped with a falsely-advertised fuel-saving engine called "Clean Diesel". These vehicles cost significantly more than standard vehicles equipped with gas engines.
Vehicles Affected by the Lawsuits
Not all Volkswagen and Audi vehicles are affected by the lawsuits. Your vehicle is only affected by the lawsuit if it meets the following criteria:
-It must be a Volkswagen or Audi
-It must be a diesel
-It must be a model year 2009, 2010, 2011, 2012, 2013, 2014, or 2015
-It must be a Passat, Jetta, Golf, or A3
Not all diesel engines were affected by the faulty software.
The specific models affected include:
-Jetta (Manufacturing year 2009 – 2015)
-Jetta Sportwagen (MY 2009-2014)
-Beetle (MY 2012 – 2015)
-Beetle Convertible (MY 2012-2015)
-Audi A3 (MY 2010 – 2015)
-Golf (MY 2010 – 2015)
-Golf Sportwagen (MY 2015)
-Passat (MY 2012-2015)

About the Volkswagen Lawsuits
Volkswagen customers across America are filing lawsuits against the world's second largest automaker. These lawsuits are virtually identical in language.
All of the lawsuits claim that Volkswagen deliberately advertised its vehicles as having high fuel mileage and low emissions. This was a key selling feature for Volkswagen vehicles.
However, this quality was untrue: Volkswagen vehicles were not necessarily better than competitors' vehicles in terms of emissions: they were just equipped with devices that allowed them to "trick" emissions tests.
One complainant in the initial lawsuit said the following,
"Put simply, [Volkswagen] lied and continued to lie over a period of years."
One of the law firms leading the charge against Volkswagen is Seattle's Keller Rohrback LLP. That law firm has now filed lawsuits on behalf of plaintiffs in "nearly every state in the US" according to a representative of the firm.
Some of the allegations made by the lawsuit include the following:
-Fraud by concealment
-Breach of contracts
-Breach of warranties
-Unjust enrichment
-"The company's conduct meets the threshold of a racketeering influenced and corrupt organization."
Plaintiffs in the lawsuit are asking for injunctive relief through a recall or free vehicle replacement along with unspecified damages.
Damages Claimed in Lawsuits
Volkswagen owners are suffering real damages from this major emissions scandal. Some of the damages claimed in the lawsuits include:
-Withdrawn Consumer Reports Recommendations: Consumer Reports no longer labels diesel Jettas and Passats as "recommended". The company called the scandal "outrageous". This withdrawn recommendation has an impact on your vehicle's resale value.
-Decreased Resale Values: When Volkswagen eventually restarts selling the diesel models now sitting idle in their lots, it's unknown how this will affect resale value for current owners. One law firm said the following: "If VW chooses to get rid of that inventory by offering great incentives and significantly lowering diesel car prices, demand for used cars would drop along with their prices."
-Decreased Performance: It won't be easy for Volkswagen to make its vehicles comply with emissions standards tests. After all, the vehicles are 10 to 40 times over the legal limit. Making the vehicles compatible would require a substantial drop in performance.
More than 200 Lawsuits Have Been Filed in the Past Few Weeks
Over the past few weeks, over 200 lawsuits have been filed across America. Most of the lawsuits echo the same text listed above.
The lawsuits claim that Volkswagen marketed four-cylinder diesel Golfs, Jettas, Beetles, and Passats as clean alternatives to gas engines "knowing all along that the cars were spewing pollution that far exceeded legal limits."
Volkswagen continued this activity for seven years.
Certain lawsuits are challenging Volkswagen on different parts of the law. Keep reading to discover how different lawsuits are being pushed forward in your state.
Volkswagen Lawsuits in California
Seattle lawyer Steve Berman is arguing that Volkswagen violated a specific part of California law. California laws require automakers to guarantee emissions control parts for up to seven years of 70,000 miles. VW can't promptly make its diesels comply with the warranty. That same California law (under a different statute) thus claims that Volkswagen "shall either promptly replace the new motor vehicle or promptly make restitution to the buyer."
In other words, Volkswagen either needs to replace the vehicles immediately or immediately repay all customers who purchased Volkswagen vehicles.
Other Lawsuits Frame the Case from an Environmental Standpoint
Other lawsuits have claimed that Volkswagen vehicles cannot be legally driven on America's roads because they violate pollution standards.
Plaintiffs in one California case are arguing "They can't give me the car that they told me I was buying, and they're forcing me to inflect environmental harm and be out of compliance with California law because of the wrong they committed."
Volkswagen Admits to Rigging Tests
There's no question as to whether or not Volkswagen rigged its diesel emissions tests: the company has admitted it did so.
In September, Volkswagen admitted to rigging emissions tests in the United States.
Specifically, Volkswagen admitted that 482,000 cars sold in the United States from the 2009 to 2015 model years had software that programs them to cheat on emissions test.
Volkswagen later acknowledged that this wasn't just a United States problem: this software was also found on 11 million cars worldwide.
How Much Could Lawsuits Be Worth?
The 482,000 cars sold in the United States have an average value of $14,466. On the low-end, the cars are worth $8,409 for a 2009 Jetta to $21,474 for a 2015 Passat.
Based on that average value, Volkswagen would have to pay more than $6.9 billion to repurchase the vehicles from consumers.
That may seem like a lot of money, but Volkswagen has conveniently set aside $7.3 billion cash to deal with the scandal, so that $6.9 billion figure would be right in line with estimates.
Buyers Could Choose to Receive Replacement Vehicles
Under California law, Volkswagen buyers are not forced to accept payment for their vehicles. Instead, they could opt to receive a replacement vehicle instead.
A Fix Could Be Bad for Car Owners
Just because Volkswagen cheated on its emission tests doesn't mean Volkswagen vehicles are bad. In fact, fixing the Volkswagen problem will inevitably make performance on all vehicles significantly worse:
"Whatever solution VW comes up with could require a compromise from car owners…the EPA mileage estimates probably wouldn't change, but the fix could hurt the cars' performances."
How Much Will it Cost Volkswagen to Fix Affected Vehicles?
Volkswagen may end up having to buy back, repair, or replace all affected vehicles.
However, Bozi Tatarevic at TheTruthAboutCars.com recently put together his preliminary list of additions that would be required for each vehicle to make it comply with environmental standards.
The most important fix would be retrofitting vehicles with a selective catalytic reduction system. Other fixes needed would include:
Cooler ($361)
Aftertreatment Fuel Tank ($534)
Dosing Valve ($240)
DPFE ($105)
Temperature Sensor ($171)
EGR ($401)
Catalyst ($688)
Total = $2,500 (plus labor)
An estimated 6 to 7 hours of labor per vehicle, priced at $100 per hour, would bump the cost up to $3,100 to $3,200 total.
Meanwhile, the cost of buying back a 2009 Jetta TDI is estimated at about $7,000. Volkswagen would have to weigh these costs against one another to determine the best course of action.
Volkswagen Lawsuits Are Lucrative for Lawyers
Lawyers across America are scrambling to attract plaintiffs for Volkswagen lawsuits. Typically, lawyers receive about 30% of a class action settlement.
That's why it's never been easier to find Volkswagen class action lawyers in your area. A simple Google Search should reveal plenty of lawyers nearby. Of course, there's no reason to choose a lawyer in your local area: you can choose lawyers from anywhere in America.
Conclusion: Key Points to Know About Volkswagen Lawsuits
-Certain Volkswagen diesels sold within the last 6 years were found to emit 10 times to 40 times more nitrogen oxide than they're legally allowed under US law
-These vehicles "tricked" state and federal government authorities using a few lines of code
-Those lines of code alerted the vehicle when an emissions test was being performed
-If you own a 2009, 2010, 2011, 2012, 2013, 2014, or 2015 model year Volkswagen Jetta, Passat, or Golf, or Audi A3, then you may be eligible for compensation through a Volkswagen lawsuit
-Law firms across America are scrambling to attract clients to the class action lawsuit (lawyers receive approximately 30% of the settlement from class action lawsuits)
-Find a law firm that specializes in Volkswagen emissions lawsuits and request a free consultation
-Most Volkswagen emissions law firms are accepting clients from all 50 states